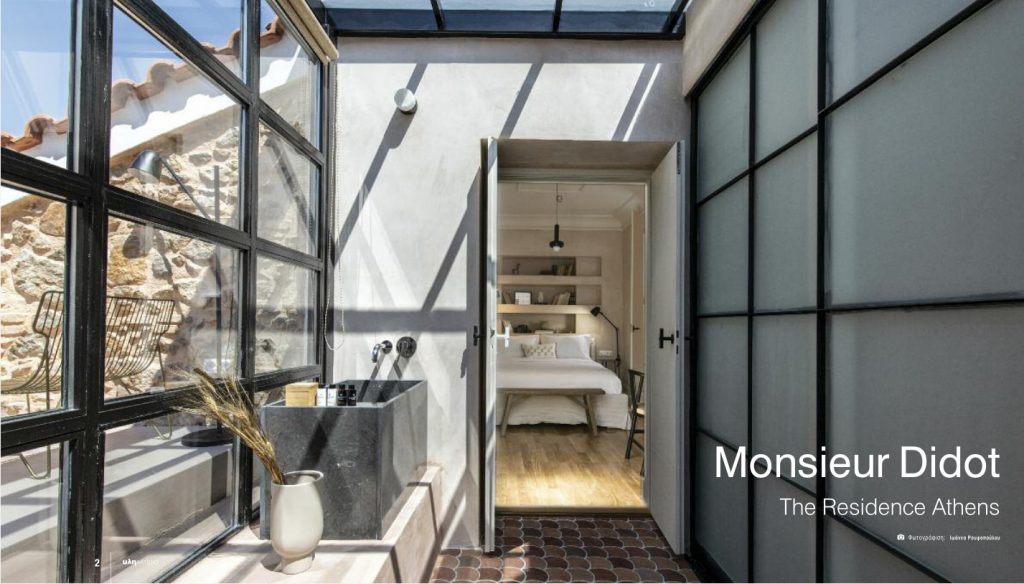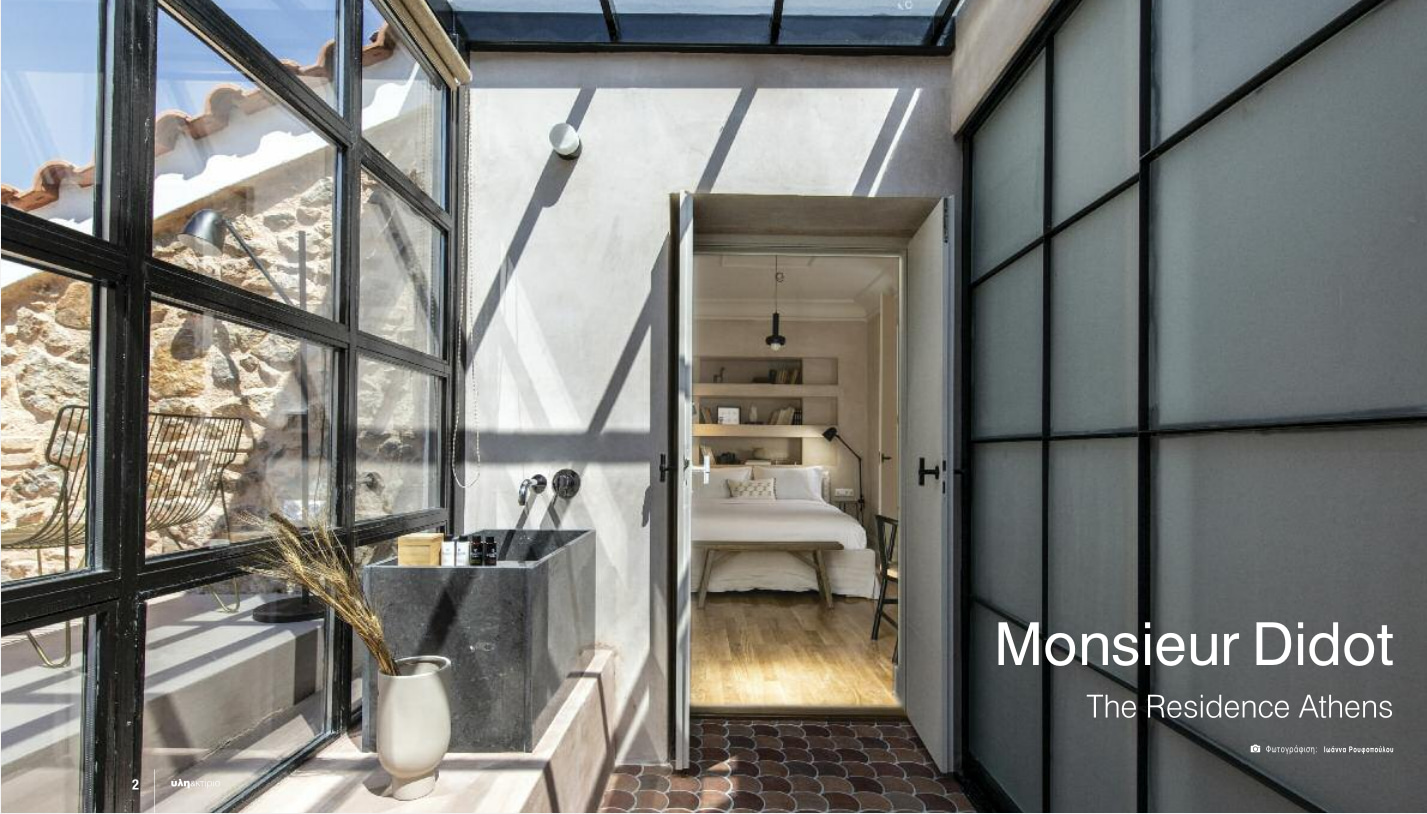 Project details
Architectural design: BaBatchas Design Studio
Project team: Nefeli Gkyzi, Chrysi Makri
Construction: D N KAT Μ. ΙΚΕ
BaBatchas Design Studio presents the revival of Monsieur Didot, a boutique hotel that transfers the visitor through a mystical journey to the past times of Athens.
This neoclassical building on Didotou Street is an eye-catcher. The visitor of Monsieur Didot will be captivated from the very first moment he passes the threshold of this neoclassical beauty: high ceilings, well-formed spaces, a ritual sense found only in the private homes of a noble.
Hidden passages awaken the feeling of childish enthusiasm, and secret doors, which one imagines could be revealed by pulling a book from the library. The story behind Monsieur Didot's walls is fascinating.
BaBatchas Design Studio designed the interiors to make the least possible interventions in the original spaces of the building. The goal was to achieve its new function as a boutique hotel unit, focusing on the main feature of the neoclassical building: the escalation of the visitor's route through a series of impressive, alternating, high ceilings with revealed decorations during the restoration.
Monsieur Didot is a citizen of the world, a collector of books and an art lover who welcomes the visitors and shares with them the secrets of the past time nobles of Athens. The vision of the young entrepreneurs was, after all, clear: Monsieur Didot, a culture and arts haven.
This vision underlined the interior design concept: a multitude of libraries, colourful posters and paintings by renowned but also by unknown artists, portraits of significant figures, specially made multicoloured, handmade ceramic lamps and decorations enriched by contrasts, a variety of textures and colours space.
Custom made furnishings designed by BaBatchas Design Studio offer a boutique sense and serve the needs of a luxury hospitality establishment. 'Monsieur Didot, the residence' expresses the intended concept: a personalized hotel experience.